Must Watch!! 2 Guys Cover Beyonce's Album In 5 Minutes Acapella!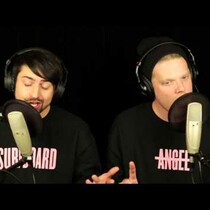 Posted March 15th, 2014 @ 9:42am
I have been watching these guys' videos for ever, but this is by far my favz!! Not because I looooveeeeee Beyonce's album, well maybe a little but this video is SO creative.
Scott Hoying and Mitch Grassi, members of the acappella group Pentatonix, post videos under the name Superfruit on youtube frequently. They've totally outdone themselves with this new 5 minute cover to not just one song, but Beyonce's ENTIRE album.
"We couldn't decide what Beyonce song to cover, so we decided to cover the entire album,"
You have to check it out below: