Trey Songz Unveils Sexy, Steamy, Sweaty "Nana" Video Ft. Rosa Acosta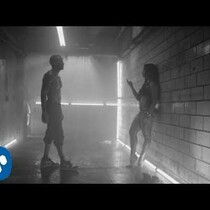 Posted March 15th, 2014 @ 9:22am
Trey Songz has been feeling extra sexy lately, a few weeks ago he showed off his package, which is a perfect segue to his new spicy video "Nana."
Trey decided to stay out of the bedroom and kick off a steamy, sweaty workout with his co-star trainer Rosa Acosta. The Black and White visual shows the singer in different fitness positions with sexy female trainers.
Check out the HOT video below: Look out for his new album Trigga on June 30th.