Congress Passes Permanent Extension For 9/11 Victim Compensation Fund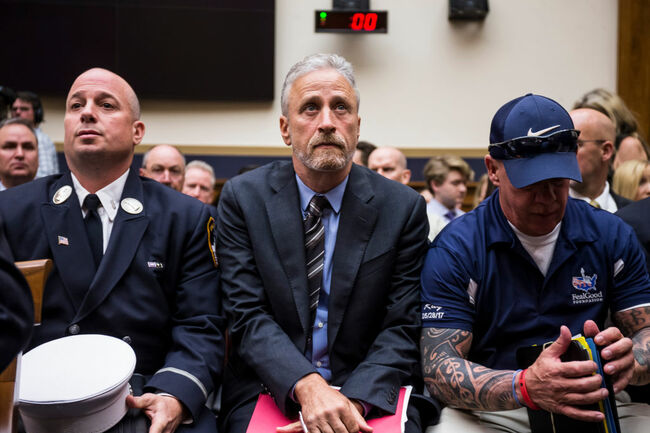 The Senate joined the House of Representatives on Tuesday to fund the 9/11 Victim Compensation Fund in a 97-2 vote, re-authorizing the program compensating people who were injured during the 9/11 attacks and its aftermath. The House passed the bill last month and President Donald Trump has indicated that he will sign it.
The original fund was first authorized in 2001 and distributed more than $7 billion to help compensate the families of the 2,880 people who died on 9/11/2001 and another 2,680 people who were injured in the attack. Later in 2011, the fund was reactivated by Congress and extended to aid thousands more.
The current bill authorizes money for the fund through 2092 - making today's vote essentially a permanent re-authorization of the bill.
The fund's administrator warned in February it would have to begin significantly reducing its awards after a surge in claims due to an increased rate of serious illnesses. The fund was set to expire in December 2020. The new bill has been extended for the next few decades and is funded for whatever costs are necessary. Senator Rand Paul (R-KY) briefly delayed the bill's passage last week after criticizing it for not offsetting the cost of the program. Paul demanded that the bill cut government spending in other areas to pay for it. However, Paul's amendment, which would have required offsets to pay for the money spent on the fund, was defeated along with another amendment offered by Sen. Mike Lee (R-UT) that would have limited the bill to ten years.
Many of the first responders to the September 11, 2001 attacks on the World Trade Center suffered serious health issues, including some who developed respiratory and digestive-system ailments in the aftermath of the attacks that brought down the twin towers. A spike in cancer cases was also observed among 9/11 first responders in the years after the attacks.
New York Mayor Bill de Blasio said today was a day that first responders have "fought and died for."
"This is a day that first responders and survivors have fought and died for — a moment to truly honor the words "never forget" and fully fund the 9/11 Victim Compensation Fund," de Blasio wrote on Twitter.
The fund is named for James Zadroga, Luis Alvarez and Ray Pfeifer, three first responders who worked at Ground Zero following the terrorist attacks in 2001. All three died as a result of health complications attributed to their work at the site of the terrorist attacks.
Photo: Getty Images