We returned to the T-Mobile Arena on Saturday (September 23) for Night 2 of our 2017 iHeartRadio Music Festival, giving the sold-out Las Vegas audience everything they wanted and more from superstar LIKE Miley Cyrus, DJ Khaled and Niall Horan.
From Cyrus' stellar cover of Nancy Sinatra's 1966 hit, "These Boots Are Made for Walkin'" to Khaled's long list of surprise guests, it was an evening of celebration for music and made sure to offer up memorable moments that lit the blogosphere on fire. If you missed out on the evening, iHeartRadio rounded up some of the biggest highlights from the Ryan Seacrest-hosted show. Take a look below!
DJ Khaled Brings Out Surprise Guests Travis Scott, Chance, Quavo, and Demi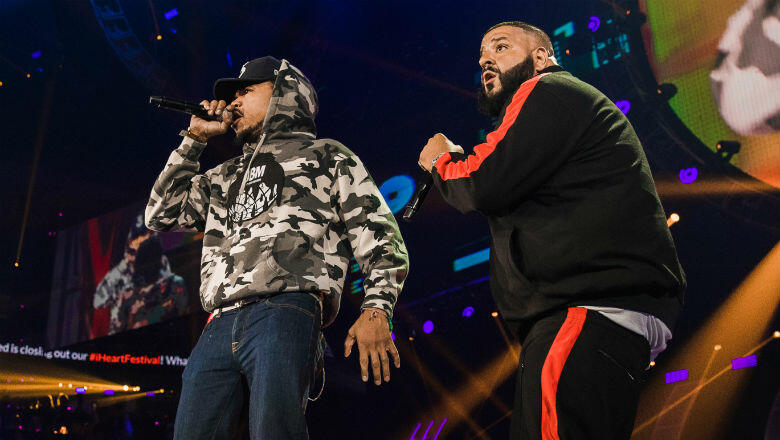 "Love is the key, love is the most powerful thing in the world," DJ Khaled yelled in his iconic delivery as he closed out the 2017 iHeartRadio Music Festival on Saturday night (September 23rd) at the T-Mobile Arena in Las Vegas. His message of unity translated into his performance by bringing out Chance The Rapper, Quavo, Migos, Demi Lovato and French Montana to the stage that showed the power and influence the 41-year-old hip hop titan has created over his career.
Kesha Makes An Emotional Return To The Stage
Kesha opened the iHeartRadio Music Festival Saturday night, performing several songs from her new album Rainbow, including "Woman" and "Learn To Let Go," in addition to an amazing rendition of "Take It Off" that also included a guitar war between her two guitarists. She also performed her new song with Macklemore called "Good Old Days." But perhaps the shining moment of Kesha's five-song set was her hit single "Praying." Before launching into the song, Kesha told the crowd at T-Mobile Arena:
"This song is not an easy song for me. It's a very very special and emotional song
Kesha & Macklemore Perform 'Good Old Days' Together For The First Time
Kesha also kicked off the second night of the festival with an incredible performance of her new music from her most recent album Rainbow, but that wasn't all she had for the crowd. Right before her emotional finale performing "Praying," Kesha brought out Macklemore to perform their new song "Good Old Days," from Macklemore's just-released album GEMINI, and it was their very first time performing the song together.
Kings Of Leon Focused On The Music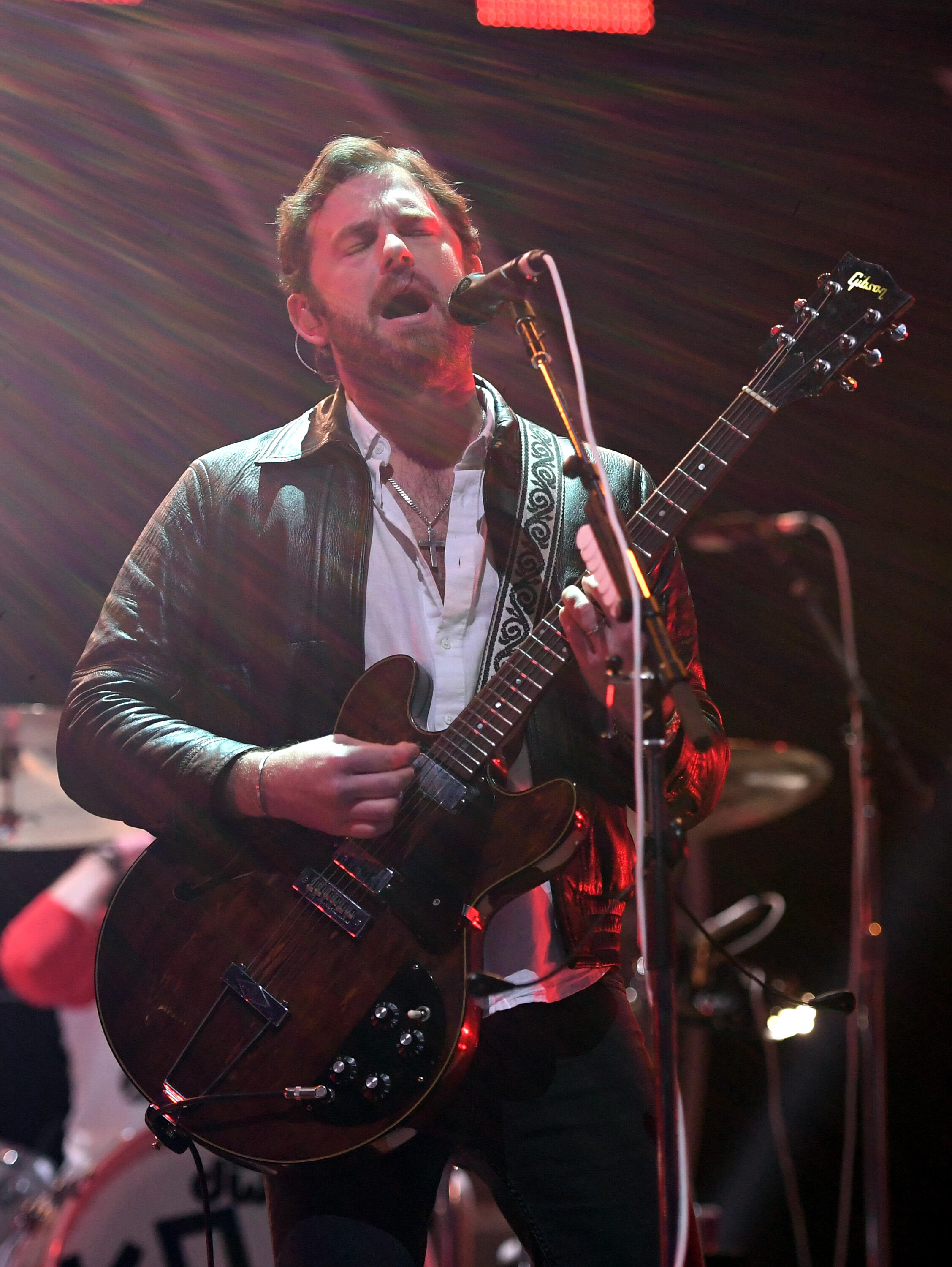 Many bands' sets at the iHeartRadio Festival are elaborate with crazy dance moves, light shows, pyro and more, but when Kings of Leon played, they toned things down, focusing only on their music and performing some crowd-pleasing hits.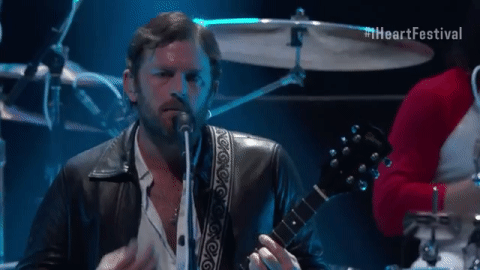 Along with classics like "Use Somebody" and "Sex on Fire," the group treated the crowd to "Supersoaker," "Radioactive," "Find Me" and "Waste a Moment."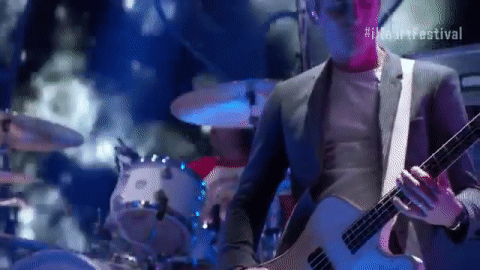 Lorde & Friends
Lorde brought all the Melodrama to T-Mobile Arena during festival and even brought out a few of her friends on stage during her set. She kicked things off by performing her newly-released remix of "Homemade Dynamite," which features Khalid, and then sat down at the piano with Jack Antonoff to perform "Liability."
Louis Tomlinson & Bebe Rexha are the two best friends anyone could have
Louis Tomlinson and Bebe Rexha brought their collaboration to life when they performed "Back To You" at the iHeartRadio Music Festival. And were totally adorable BFFs in the process.
Watch Miley Cyrus' Sassy Cover Of 'These Boots Are Made For Walkin''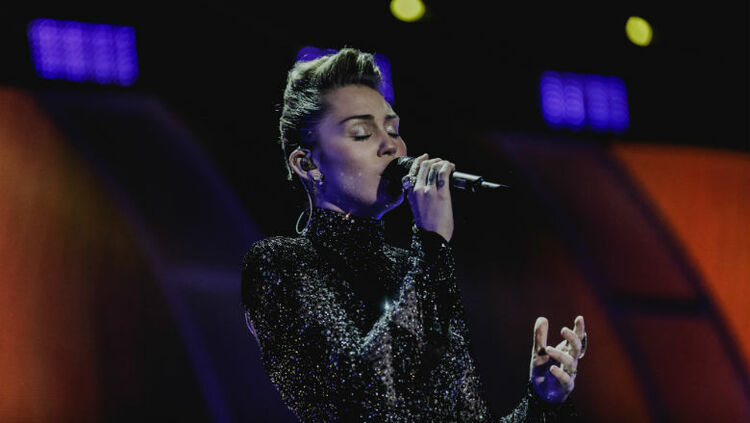 Just a year after surprising the crowd with a rocking duet alongside Billy Idol, Miley Cyrus splashed onto Night 2 of our festival for a country charged set that touched on her pop past, but also put the focus on her love for her roots with a sassy cover of Nancy Sinatra's hit, "These Boots Are Made for Walkin'."
Cyrus strutted the catwalk for the classic, admitting that she had never performed the song before. Speaking of classics, it was onto her own legacy moments later with performances of "We Can't Stop" and "Party in the U.S.A." Even though she's a little more subtle nowadays, Cyrus made the most of her final minutes on stage, offering the audience with a passionate speech about the country's priorities.
Thomas Rhett Showed The Ladies All Kinds Of Love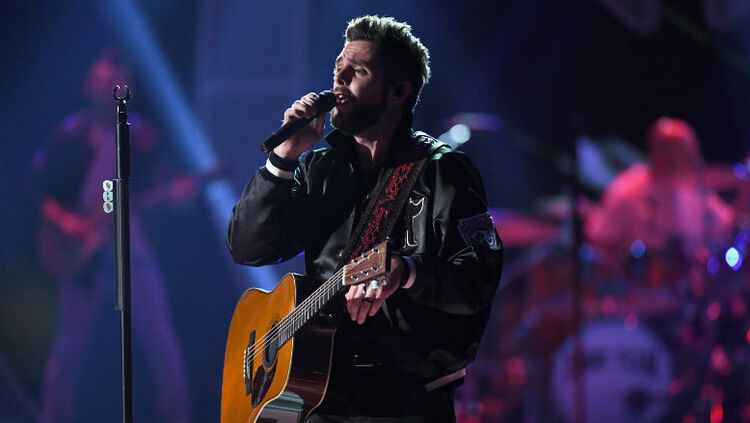 Some of your favorite stars like Lorde, Kesha and Kings of Leon came together for Night 2. However, Thomas Rhett also appeared during the star-studded concert to show love for the country genre and brought his share of southern charm to the ladies to the stage during the evening affair. Whether it was his personal serenade to a female fan or his cover of Bruno Mars' 'That's What I Like," his set was all about the ladies.
Relive the biggest, most unforgettable moments and performances from this year's iHeartRadio Music Festival by tuning in to a special two-night television special on The CW on Wednesday, October 4th and Thursday, October 5th from 8 p.m. – 10 p.m. ET/PT.